Explore a Luxurious & Convenient Lifestyle with One Rajarhat
Posted On August 18, 2020 by farmzone.net
One Rajarhat by Anik Industries is creating a buzz in the town. A luxury residential project with flats in Rajarhat is shaping up to provide future residents with a lifestyle far from ordinary. Defined by comfort, style and convenience, One Rajarhat surely stands out to be your next destination if you are planning to buy a new apartment.
Given this information, you'll probably want to learn about the features that will make life in this luxury property a comfortable journey, right? Hence, in this blog, we will cover all the information about One Rajarhat, thereby highlighting its unique features.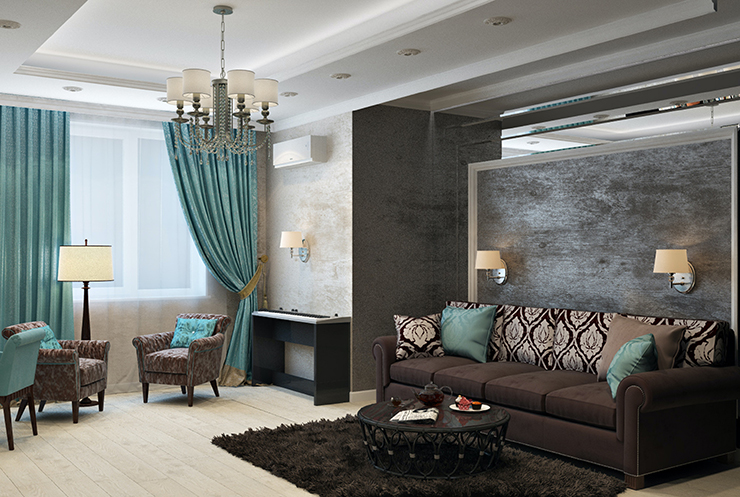 Source: Pixels
Come Home to a Convenient Living at One Rajarhat
A sanctum of calmness cocooned in lush greenery and modern amenities is what defines One Rajarhat. With flats for sale in Rajarhat, the project has everything to support today's urban lifestyle. From excellent location to posh living spaces, the project will churn out and offer you the best version of lifestyle.
Well Thought-Out Apartments
When it comes to experiencing comfort yet functionality from apartments, these luxury flats in Kolkata are your answer. One Rajarhat will provide you with residential as well as service apartments to suit your requirements. To begin with, the residential apartments are spacious with best in class fixtures and fittings. The spaciousness of the apartments will facilitate the entrance of fresh air and natural light while the quality specifications exude excellent performance over a long period.
The service apartments here are great if you are intending to conduct a business meeting or whether you are on vacation with friends and family. These apartments are extremely well-built infused with comfort features, thereby providing you a stay like never before.
Pool of Amenities & Facilities
In today's world, investing in a residential project devoid of modern clubhouse facilities and residential project amenities is a waste of money. Owing to our hectic schedule, it is essential to relax, rejuvenate and indulge in activities for the betterment of our health- both mental and physical. Hence, Anik Industries has made sure to incorporate One Rajarhat with a myriad of facilities and amenities. Along with buying a luxury flat in Kolkata, One Rajarhat will treat you with features like:
Club House Facilities
Jogging & walking track
Banquet hall cum badminton court
Infinity swimming pool
Yoga/meditation area
Massage/spa room
Library
TT, Pool and Snooker Table Room
Convenience Store
Toddlers Play Area
Imperial Sky Lounge
Kids Multi-Game Court
Table Tennis
Complex Amenities
Grand Air Conditioned ground floor lobbies
Facility Management System
Fire fighting arrangement and extinguishers
Smart Card Access System
Landscaped gardens, etc.
Amazing Location & its Benefits
Come home to a location defined by impeccable connectivity and ample commercial facilities, thereby, making your lifestyle one step easier. Find yourself amidst a picturesque cityscape from your luxury flat in Kolkata, One Rajarhat.
Located in Newtown, Rajarhat, the project is defined by exceptional connectivity via different modes of transportation. You can travel to any part of the city svia buses, cabs, autos, etc. Additionally, the introduction of the new metro link will make travelling a lot easier from this region. What's more? These flats for sale in Rajarhat are close to the airport, thereby acting a bonus for the frequent flyers.
That's not where it ends. One Rajarhat is surrounded by renowned commercial facilities, thereby bringing the best of urban lifestyle at your doorstep. Whether it's about reaching your office on time, indulging in a shopping spree, admitting your child in a good school/college or visiting a healthcare centre, consider yourself sorted with everything at stone throw distance.
What's your opinion about One Rajarhat from the above descriptions? It is undeniably one of the best residential projects in Kolkata. With class apart features outside and inside the project premises, it's time for you to book your dream flat in Rajarhat under One Rajarhat.