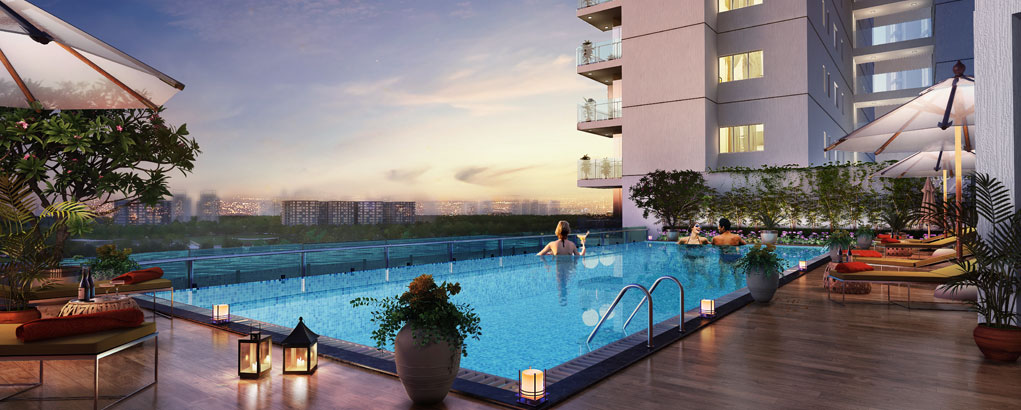 Luxurious Apartments in One Rajarhat in Kolkata
Welcome to one of the most luxurious properties of Kolkata, your chance to convert your dream into reality.
you are aspiring to be the number one because ONE RAJARHAT gives you a perfect platform to start your journey of lavish living at the top of the world  so all for a life wrapped with exclusive amenities with lavish lifestyle at one and only ONE RAJARHAT.
so Hold your breath and lose yourself to the extravagance and splendour of ONE RAJARHAT! We are sure that you will like it.
FOR A WORLD-CLASS LIVING AT THE HEART OF THE CITY OF JOY, STEP INTO THE ONE!
The luxurious property of ONE RAJARHAT is situated in the smart and planned area  and premium area of Rajarhat. So the luxury residential apartments consist of 3 BHK and 4 BHK apartments.  But the serviced apartments consist of 1 BHK, 2 BHK and 3BHK apartments. Come with premium floorings and furnishings making the destination a plush home for ONE and all.
The architect of ONE RAJARHAT, Rajinder Kumar Associates (RKA) is an award winning and famous Architectural Design firm in India serving the nation with exquisite architecture and designs for decades.
About the company
Anik Industries Limited is one of the renowned companies in the world of real estate with its registered office at Mumbai and Corporate office at Indore.  widely known as Anik Industries Limited, the company has emerged as a noted business house in Kolkata.
ONE RAJARHAT is the premium real estate project by the Anik Industries. It situated in one of the best locations in Kolkata. With close to hospitals, schools, shopping malls and restaurants. This is the next premium address for your lavish living.