While location plays a bigger role in daily life than most people realize, the primary attribute of any housing project's value tends to be its exact positioning in the city. Even if you choose a reputed developer or have every modern facility at your disposal, it is inconsequential from a larger point of view. The basic foundation for choosing any residential project is the location it is set in.
For starters, a good location allows one to cannot commute with ease. Similarly, easy access to schools, colleges, hospitals, entertainment centres, etc. is also assured. If you focus your search for apartments on the basis of location, issues related to security and health are also done away with. Hence, there are endless reasons to prioritize location above everything else.
Keeping each of the above in mind, one such example of a great region in Kolkata is Rajarhat. The residential area is hailed as a favourable destination among a variety of real estate builders today. It is only natural that new projects in Rajarhat and consequently, residents, enjoy plenty of advantages in their day to day living.
Here's what to expect when you choose homes in Rajarhat.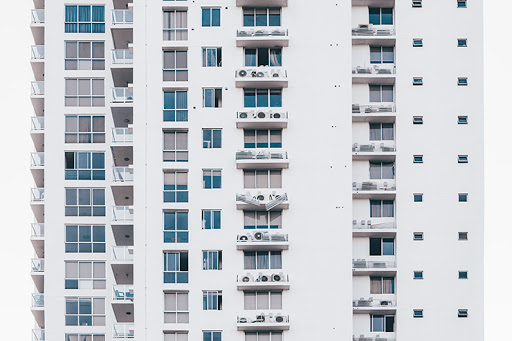 Source: Pixels
Factors That Make Rajarhat the Most Coveted Destination in Kolkata
Opting for flats for sale in Rajarhat is a smart move as seen by many across the city. But before getting into that, let's get a sneak peek into the region and see what it has to offer.
This area can broadly be seen as three major subdivisions. The first is Action Area – I, an area that is known to house malls, residential spaces and commercial spaces. The second area, Action Area – II, is known for its institutional plots and IT business parks. Lastly, Action Area – III is popular due to its high-rises and sub-townships.
A residential complex here benefits primarily since it is positioned near the Kolkata Airport. Many see the Airport as far from the main city, which becomes a huge inconvenience for those whose work requires them to fly often. Homes in Rajarhat offer this close proximity without sacrificing the essence of city life.
Apart from this nearness to the NSC Bose Airport, the region also houses some of Kolkata's top educational institutions. Names such as DPS New Town, St. Xavier's University and IIT Kharagpur can be found here. Regarding healthcare, one can find Tata Medical Centre and others in the near vicinity. At the same time, new projects in Rajarhat enjoy the company of several entertainment centres – City Centre II, Central Mall and Axis Mall.
Another factor that has always been important is one's method of commute. Often overlooked, travelling back and forth from work, school and other outdoor necessities take considerable time and resources. With flats for sale at Rajarhat, these worries come to an end. Offering full-fledged road connectivity with easy access to business hubs such as Sector 5, it has effortlessly grabbed the attention of many. At the same time, places such as EM Bypass are within easy reach.
What's even better is the presence of an upcoming metro facility in the area. Being one of Kolkata's prime modes of transport, this would be a game-changer for upcoming and new projects in Rajarhat upon completion. While a residential complex near kolkata airport, buses, shuttles, Ubers and other mediums are available in plenty. In short, the benefits of homes here speak for themselves.
Buying a luxury apartment is always a big decision in a person's life. A part of the problem can be solved when you pay attention to its exact location in the city. The other part rests on the quality of the living spaces and the real estate builders behind the project. These tend to go hand in hand but it may not be the case at times. Hence, perform a detailed enquiry and inspection for the life that you desire.
While Rajarhat as a choice of location is undisputed, the rest is up to you.