Mealtimes are always special. It's the time when every member of the family gathers at a place and enjoys together. Hence, your dining space should certainly be a cosy haven where the entire family can rejoice together. A neat, clutter free, decorated arena makes your dining moments even more pleasant. Here's how you can notch up an inspiring dining arena with exotic decor.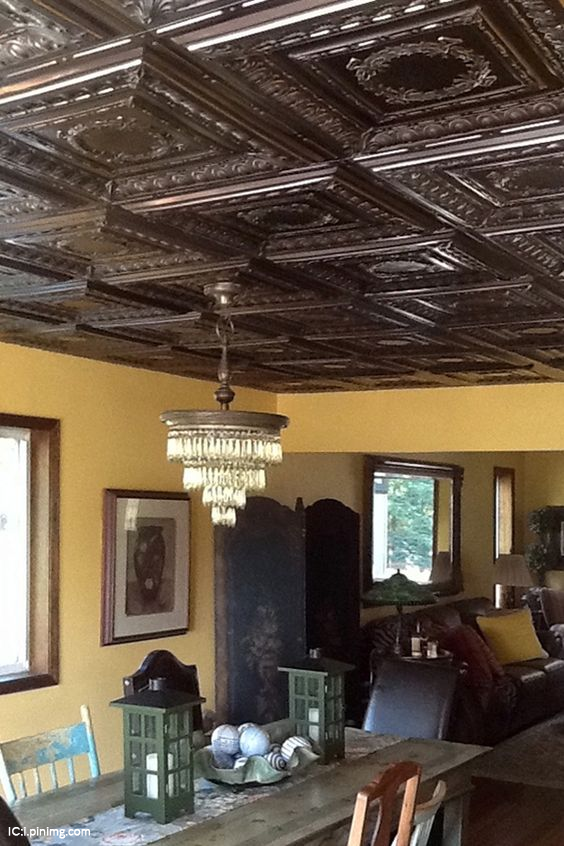 A Stunning Ceiling
A stunning ceiling can jazz up the entire space. Opt for some architectural detailing or paint a unique design (you can try painting different shades across the ceiling for maximum effect) to accomplish the decor goal. If you are looking for an Old World-inspired ceiling, the custom rustic beams and artwork in muted primary hues would be the ideal option.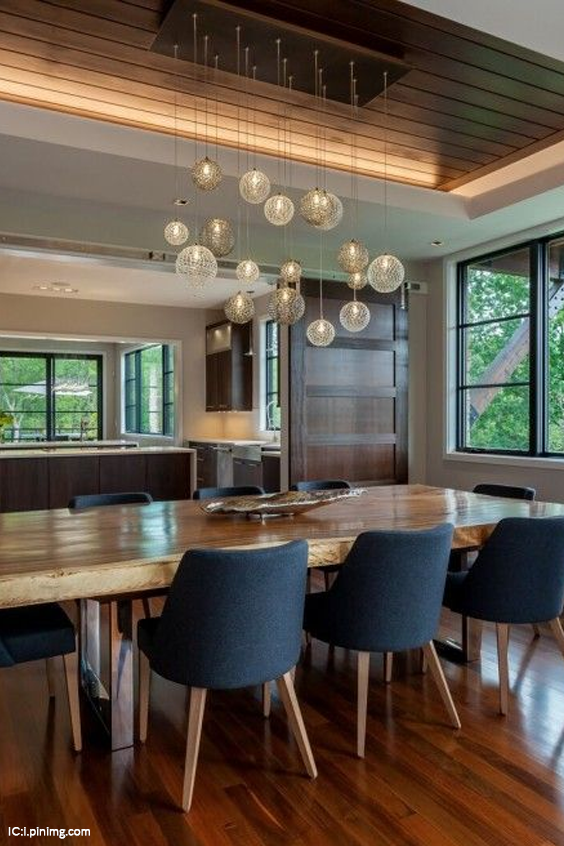 Illuminated surrounding
An effective lighting can do the wonders. Hence, interior designers always focus on optimum lighting to bring out the best of the decor drama. For a spectacular dining space, you can invest in eye-catching chandeliers and LED strips. Dress up this contemporary space with a glamorous chandelier. You can also perk up the artifacts with strip lights.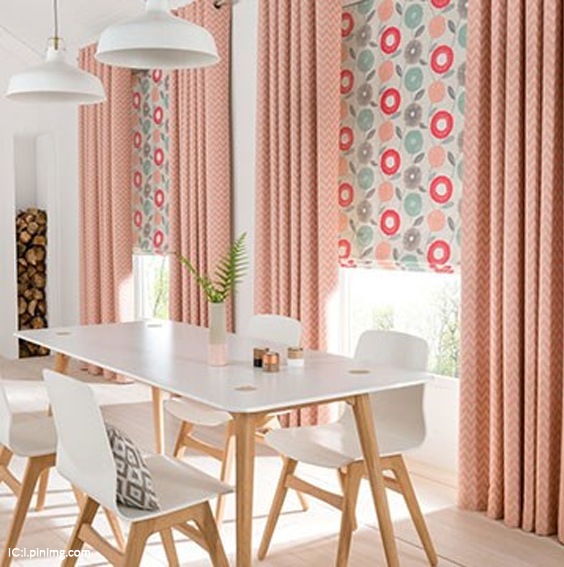 Vibrant Curtains
While a big dining table with appropriate lighting becomes the showstopper in most cases, curtains play a significant role in adding that extra pizzazz in your dining space. Opt for floral prints or sheer curtains for a creative flair in the space. Also, incorporate some playful window treatments to breathe life into the space.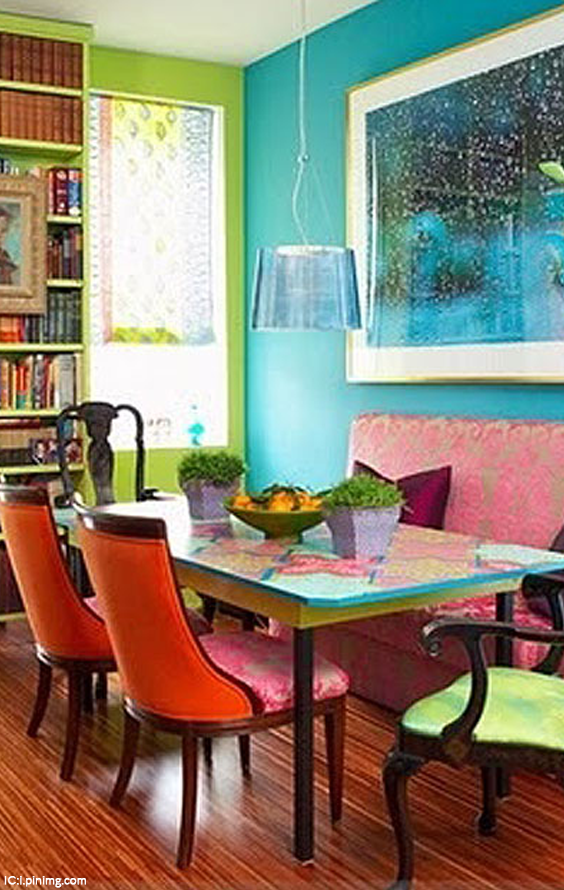 Brilliant Hues
Vibrant hues are always a lure when it comes to interior decoration. According to Mrs. Pakhija, the proud owner of a 2 BHK apartment in Rajarhat, you can create a bold statement with eclectic seating arrangement in predominant colours such as pink and green. The bright, patterned draperies, contrasted with enameled walnut credenza celebrate the grace of the dining space while notching up the decor story.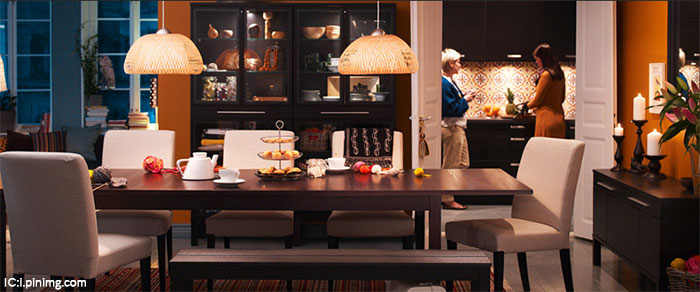 Notch Up the Cosiness
The entire dining space should give you a cosy impression. Dress the space to add elegance and warmth. An ornate area rug can serve you the ideal decor solution. You can also incorporate hand-painted wallpaper, floor-to-ceiling draperies and intricate China cabinet for an extra pizzazz.
When it comes to a dining room decor, elegance should be your prime concern. Make sure that you are taking cues out of these ideas and craft out something really unique and pleasant.