Most of us cringe when we think of buying a home or an apartment in Newtown. Why? We immediately start thinking of this region as a deserted place (almost) with minimal presence of commercial facilities. Probably, you'll have to go far and wide to comes across a simple grocery store, a restaurant or even a health care centre. And speaking of transport facilities, the region is royally lacking in this aspect. All in all, even though Newtown boasts a plethora of residential projects, the surrounding is underdeveloped enough to make one think twice or even more before buying a residential project here. This is exactly what we believe, right?
However, do you know we are surrounded by myths? Hence, it is time to bust the myth. Newtown has changed. It is nothing like what it used to be about a few years back. Want to know what are the actual facts that define Newtown, Kolkata? Let us do the same right here, in this write-up!
Buying Flats in Newtown- Myths Busted!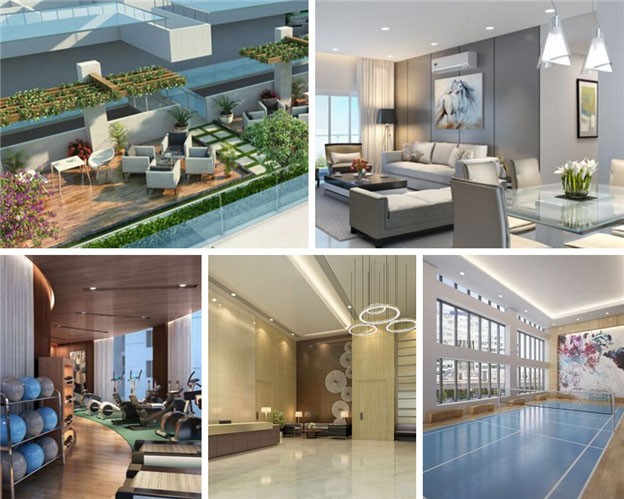 Disclaimer: Images Are For Representative Purpose only.
Myth: Newtown Lacks Commercial Facilities
Fact Says: Well, the fact says to get your facts clear. Newtown is no longer the town in Kolkata with no commercial facilities. In fact, starting from IT hubs to entertainment zones to the popular healthcare centers, everything is now available in this region. You'll also come across small grocery shops to meet your daily requirements as well as departmental stores, thereby giving you options to choose from.
Myth: Newtown Lacks Good Connectivity
Fact Says: Newtown is well connected by different modes of transportation. If you are seeking buses, especially the AC ones, you have it here. You'll also come across cabs and auto-rickshaws to travel nearby metro links. What's more? Do you know it is close to the airport as well? Hence, buying flats in Newtown is a bonus for frequent flyers as well.
Myth: Flats in Newtown are Expensive
Fact Says: Sure, the residential projects in Newtown looks luxurious and polished, thereby giving us the vibe that they are expensive. However, that's not the case with all the projects. While almost every project consists of necessary facilities and luxurious amenities, they cover a price range that is suitable for the middle-class/upper-middle-class section as well as the elite class.
Myth: The Apartments are Small & Congested
Fact Says: Not anymore. The apartments of Newtown projects use to consists of small, congested apartments. However, at present, most of the projects will provide the residents with spacious, Vaastu compliant apartments, thereby bringing comfort and positive vibe under one roof. Also, the project will provide you with apartments like 1BHK, 2BHK, 2.5BHK, 3BHK, 4BHK and some will also provide you with 5BHK apartments as well.
Myth: The Clubhouse Amenities are Boring & Common
Fact Says: Buy flats in Newtown and treat yourself with an interesting set of clubhouse amenities, catering to all age groups. Experience the joy of clubhouse amenities like jogging & walking track, yoga/meditation hall, swimming pool and many more.
Hence, now will you buy flats in Newtown, Kolkata? Regions like Newtown and Rajarhat is becoming a hub of residential project. They consist of all the features that will provide one with a well-rounded lifestyle defined by comfort, convenience and a bit of style as well.