Luxurious Apartments in One Rajarhat in kolkata
Posted On March 13, 2023 by One Rajarhat
One Rajarhat is a luxurious residential complex located in the Rajarhat area of Kolkata, India. It offers a range of premium apartments that are designed to provide a luxurious living experience to its residents.
The apartments in One Rajarhat are spacious and well-designed, with modern amenities and facilities. They are available in different configurations, including 2BHK, 3BHK to cater to the diverse needs of the residents.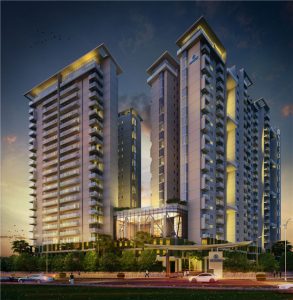 Some of the key features of the premium apartments in One Rajarhat include:
1. Spacious living areas: The apartments are designed to provide ample space for residents to move around and relax.
2. 24/7 security: The complex has round-the-clock security to ensure the safety and security of its residents.
3. Stunning views: The apartments offer stunning views of the surrounding areas.
4. Swimming pool and clubhouse: The complex features a swimming pool and clubhouse, where residents can relax and socialize.
5. Fitness center: The apartments come with access to a fitness center, allowing residents to stay in shape and maintain a healthy lifestyle.
6. Convenience: The complex is conveniently located near shopping centers, restaurants, and entertainment options, making it an ideal location for those who value convenience.
Overall, One Rajarhat offers a luxurious and comfortable living experience for those looking for premium apartments in Kolkata.