It's December and the Santa season is here!
With the advent of the month, December, our festive mood takes a new height. We immediately think of the winter days, Christmas tree, different types of Christmas cakes, Christmas carols, the lively decoration and of course, gifts. Isn't December the month full of excitement, gathering of friends & family and sumptuous food?
Also, how can we forget Christmas parties that make this festival more enjoyable? However, are you confused and lost as to what you can do for this year's Christmas party to entertain your guests? Here are some cool tips you can follow to unconfuse your mind and throw a party like never before.
Tips to Make Your Christmas Party Standout
Home Decoration Tips
Decorate the Bedposts
When Christmas is around the corner and you are about to throw a party, every part of your apartment must shout the Christmas vibes. That means you cannot even leave your bedposts. Wrap a garland of felt holly leaves around the bedposts and bed frame to ensure that it stays in place throughout the party and even after it is over.
Accent the Tabletop Tree
A tabletop, if decorated correctly, can illuminate a space to a whole new level. You can add a diminutive Christmas tree, beautifully wrapped gifts or place candles to add a depth of beauty in the living room.
Bonus: Santa is sure to give you a bigger gift under the table!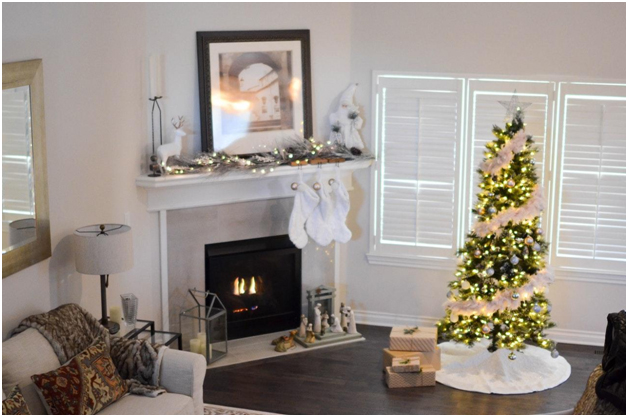 DIY Makeshift Fireplace
It is quite obvious that your apartment might be lacking a fireplace. No problem! Fake it! Attach a cloth wall hanging by cutting it in the shape of a fireplace, hang stockings carefully, and easily remove it once the party is done.
Tap on the Candy Effect
Let's embrace the candy effect this Christmas. Ditch the traditional red and green and shift your attention to candy-coloured ornaments to decorate your Christmas tree and home. Decorate with some candy canes and peppermint garland for good measure.
Bring Out that Christmas-y Wall
Do you have too many gifts underneath the treat? Then it is about time to get creative. If your apartment has hanging wall shelves or a bookshelf, put up the wrapped gifts in these shelves backed by decorative pieces in black, white and silver hues. You can also incorporate elegant wall colour combinations to make the wall decoration standout.
Glow!Glow!Glow!
Design string lights pr fairy lights into your Christmas tree and pines for that twinkly glow. To make the ambiance cosier, decorate the living room with candles and lanterns. Welcome your guests in a world of Christmas glow.
Snowflakes on the Coast
Are you handy with crochet needles? To save your tables from cocktail marks on the table, play with your crochet needles and stitch some snowflake coasters. Now you can protect your table and celebrate Christmas with snowflakes.
Delicious Food Tips
Since a Christmas party is incomplete without an array of good food, here's what you can serve your guests this Christmas.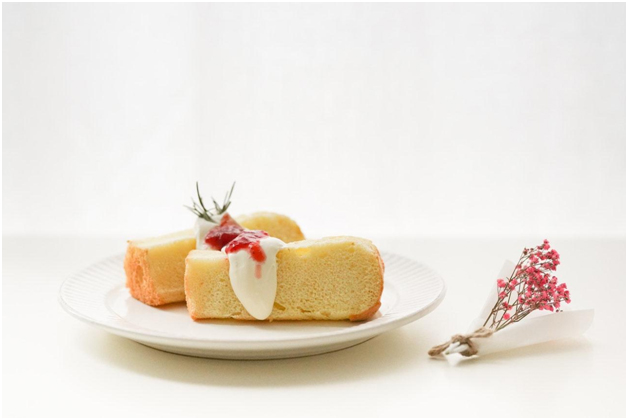 Source: Pexels
Rum Cake
Christmas is incomplete without a cake and hence, we will start off our list of food with a Rum Cake. It is a perfect holiday piece and is a party hit for sure. It is supremely delicious that will compel your guests to eat more than a piece, hence, make sure to make a good portion of it. Simple and easy to make, the cake is incredibly moist with the smooth taste of rum in every bite. It starts with mixes of yellow cake and vanilla pudding backed by a healthy portion of rum and pecans.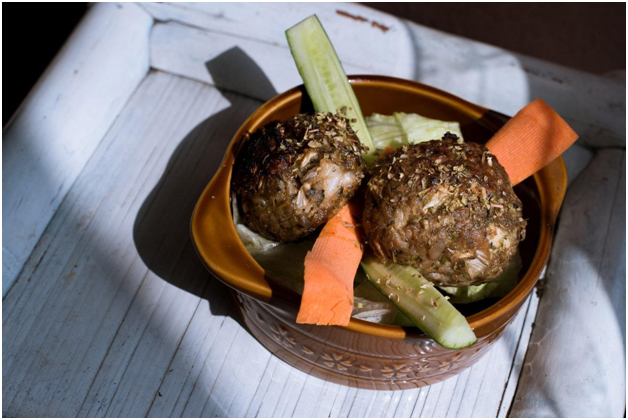 Source: Pexels
Tangy Cranberry Meatballs
Starting off with a delectable cake-like the Rum cake, most of your guests will feel like eating something tangy and unique. Why not serve them tangy cranberry meatballs? Use cranberry sauce to make these yummy tangy meatballs. You can either make the meatballs from scratch or buy the readymade ones available at stores.
Sautéed Shrimp Cocktail
Shrimp cocktail is classic and a favourite of many. With a touch of maple syrup and turmeric, get ready to receive it as a party hit.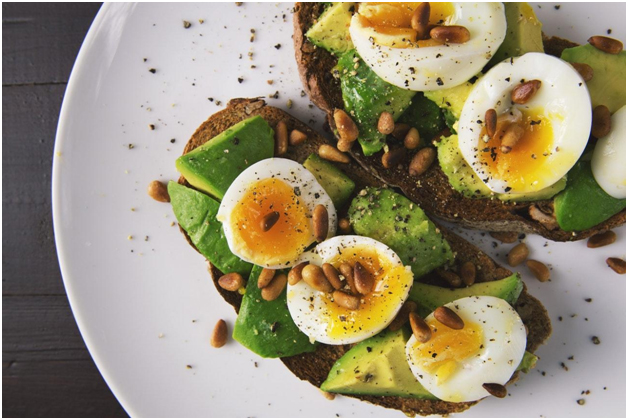 Source: Pexels
Deviled Eggs
Level up your standard up by a few steps. Cut your eggs in two halves, dress them with smoked paprika, bacon, and fresh green herbs for the party. Trust us, this food won't get overlooked.
Caramel Apple Brie
This caramel apple brie is incredibly delicious and sweet that it might actually work as a dessert as well.
3-Ingredient Chocolate Mousse
Whip up this self-indulgent in 10 minutes literally. All you need is some bittersweet chocolate ( liquid, chocolate shavings and chopped) marshmallows and heavy cream. Voila! you are done.
Chocolate Hazelnut Brownies
Let's go simple and bake mouth-watering 3-ingredient gooey brownies. After a big, fat Christmas meal, a simple dessert can do all that magic. Nothing can go wrong here.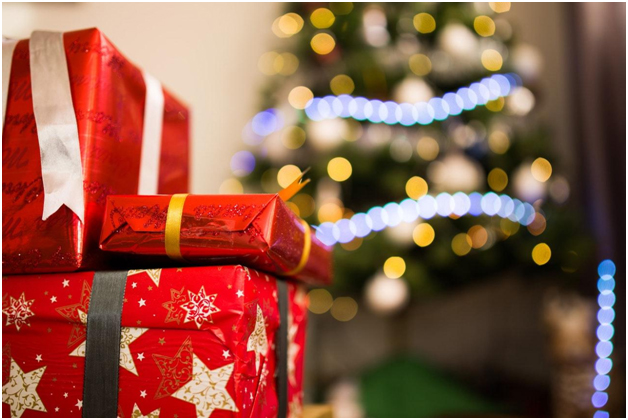 Source: Pexels
Gift Ideas
You can't send your guests empty-handed, right? Here are the gift ideas that you can present to your guests and leave a lasting impression forever.
A Glass painting Colour Set- for the painter in your party
Easy Acrylic Dip Set- for easy home manicure
A Beauty Box or a Makeup Kit- for the beauty enthusiast
Cookie Cutters (in different shapes and sizes)- for the aspiring baker
Aromatic Candles- for the one who loves fragrances
Yoga Mat- for the fitness freak
Cutlery Set- who loves to make his/her kitchen look posh
Bath Salts & Bath Scrubs- for an exotic bath experience
Excited about this year's Christmas party? What are you waiting for? Get started with all the preparations. Even before you realise, Santa will climb down the chimney with your gift and look for some cookies and milk.