Easy Interior Decoration Ideas for Kitchen in Premium Apartments
Posted On September 2, 2019 by One Rajarhat
Do you love reading home decor magazines and wish for a real-life kitchen from those pages? Why not convert your kitchen into a masterpiece? We've got your back with some quick and easy decorating tips for your kitchen. After owning a premium apartment in Kolkata, you might feel the need for infusing your kitchen with a look nothing less than the ones that you see in the magazines. The best part is that these kitchen decorating ideas can mix and match beautifully — use one or a few together.
While earlier we have discussed the interior decoration ideas for your home, this time every update every nook and cranny of your kitchen with these makeover ideas, that will take your kitchen look fun yet elegant.
Kitchen Decoration Ideas to Take the Look from Tired to Inspired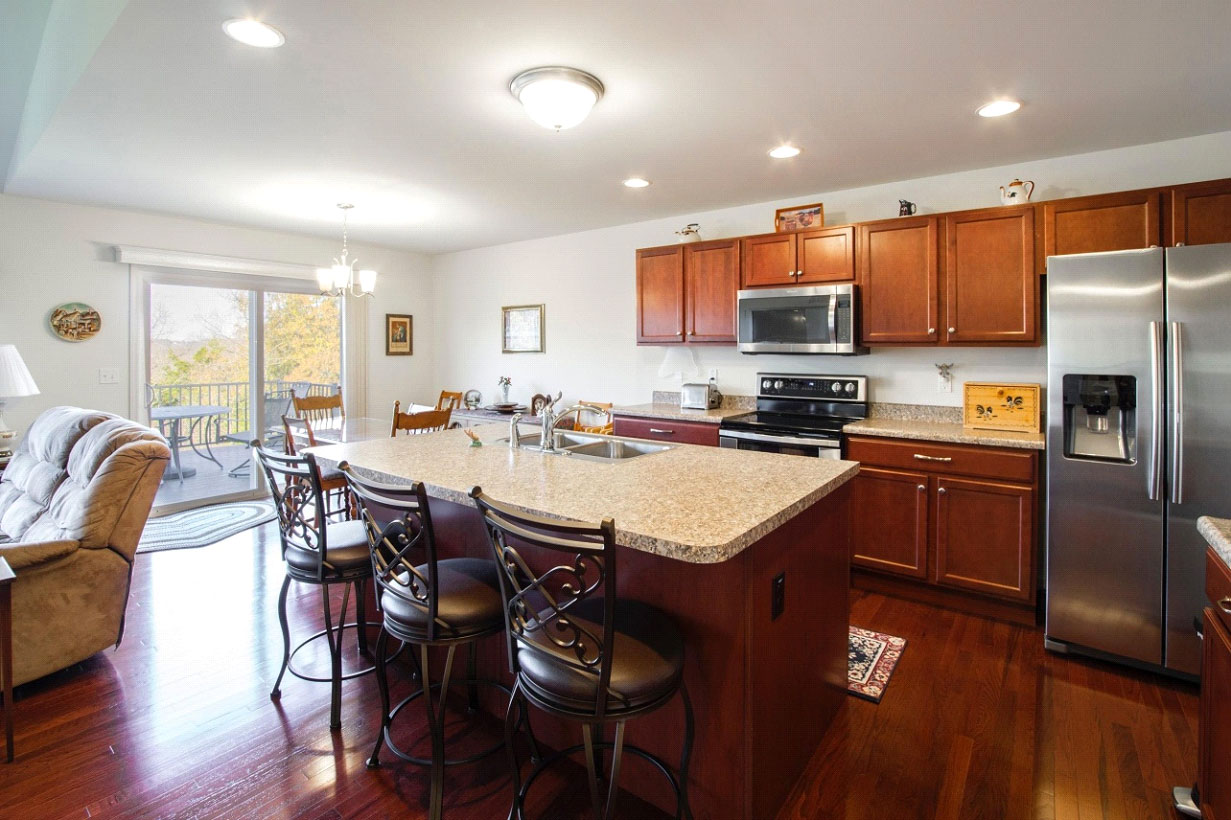 Image Source: Pexels
Shades of Gray or All White
If the kitchen of your 4BHK flat in Kolkata comes with a pale blue or dark grey wall, introduce a bright dishware collection that will add a new personality to your kitchen. Alternatively, let your kitchen embrace a monochromatic theme paired with framed prints and a wooden tray for that much-desired country feel.
Accent the Open Spaces
If you have an excellent collection of vintage dishes and cookbooks, decorate them on open shelves that will your kitchen look more inviting.
Play Stash and Hide
If your kitchen is lacking spaces, stash bulky appliances like stand mixers behind a sliding cabinet door. You can also opt for a faster solution whereby you can turn to good old baskets to hold and hide seasonal goodies like holiday cookie cutters or sprinkles.
Go for Stacked Shelving
Consider replacing the upper cabinets of your kitchen in a premium apartment in Kolkata with floating shelves to make the kitchen feel bigger and brighter.
Add Moody Hues
Do you know black adds a hint of posh style to any cooking space? However, for less stark effects but for an equally chic look, consider "almost black" colours that are vibrant and warm, like deep blues and cosy maroons.
Keep it Simple and Streamlined
Choose a modern lacquer — the sleek material comes with an array of bold colours, is super durable, and can remodel a traditional kitchen into a contemporary one.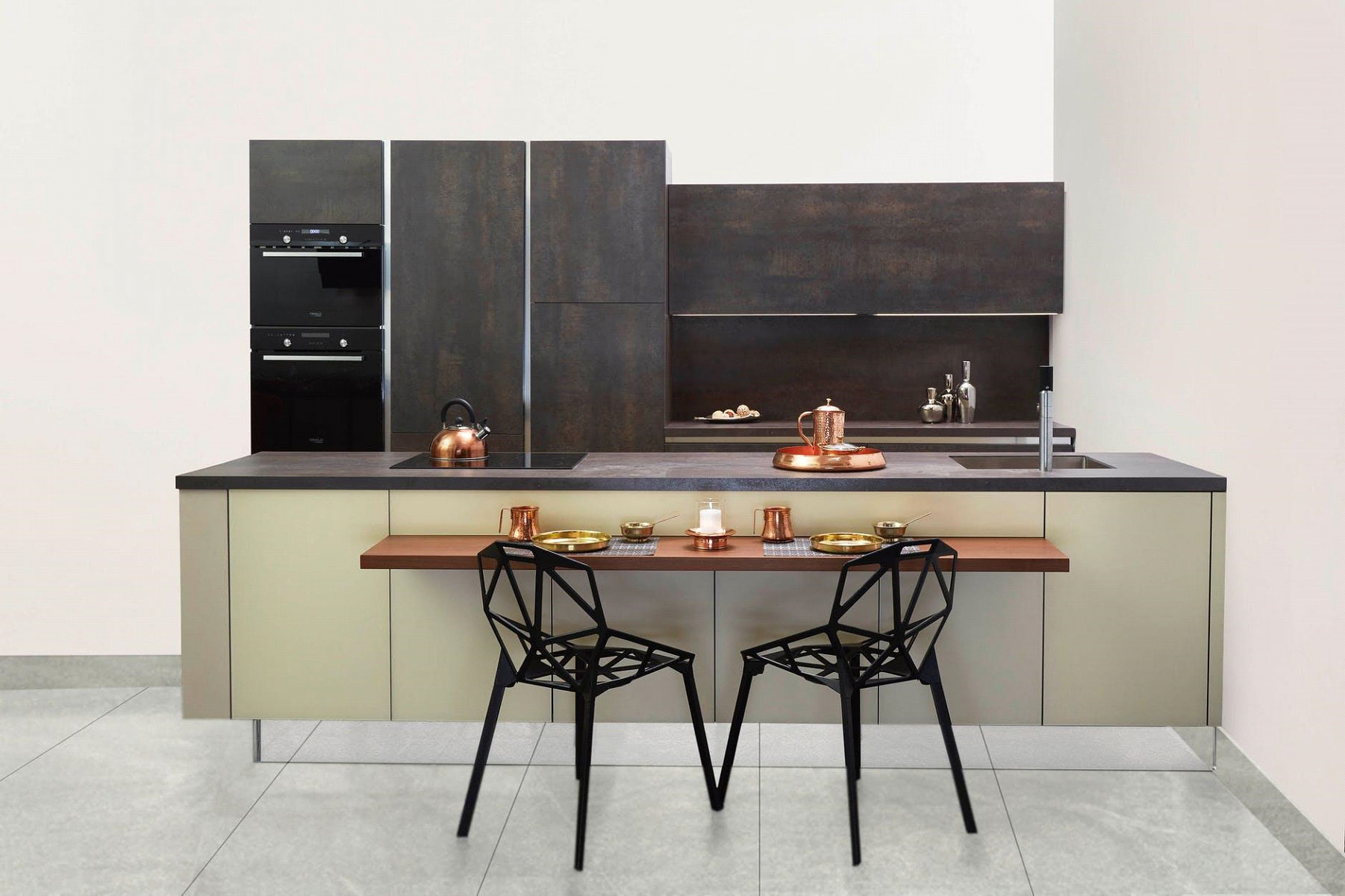 Image Source: Pexels
Let's Juxtapose Materials
Incorporate multiple kinds of natural stone to your kitchen of 4BHK flat in Kolkata. Also, incorporate different shades of wood along with both matte and glossy surfaces for a custom look that's not too matchy.
Back to Schoolhouse Charm
For a cheerful vibe, start with the two c's: colour and chalkboard! Add stools in primary colours (giving out the kindergarten vibe) along with a memo board to leave notes can make a simple white kitchen feel fun.
Eye-Catching Tiles
Have fun with playfully patterned tiles in your kitchen to add a major "wow" factor in this space.
Painted Floors
Of all the kitchen paint trends, we are in love with this particular trick. Get hold of some painter's tape plus some pretty colours and say goodbye to boring floors forever.
Painted Ceiling
We guess paint is the smartest and most efficient way to transform your kitchen. Hence, these pointers come back to back. Take the concept of painting to the next level by covering the ceiling. However, be sure to keep a few pieces of wall white to strike an even balance of colour.
Multitasking Pot Rack- the Savior
Let your copper cookware to steal the show. Mount a rack and sturdy metal hooks where you can hang the copper cookware. It creates a focal point in your kitchen and frees up precious cabinet space.
Can you imagine how pretty will your kitchen look now? You can mix and match these tricks that will change the entire look of your kitchen. While luxury apartments in Kolkata are believed to uplift our living standards, you can also add a touch of your personality to the living space to make it close to your heart.