Spend Quality Weekends With Your Family Members at One Rajarhat
Posted On July 9, 2019 by One Rajarhat
What should be the image of an ideal residential apartment in a luxurious complex? Definitely a combination of advanced amenities that cater to the requirements of one and all, backed by great connectivity & transport is what comes to our head. After all, every family wishes for the best of facilities in their ideal home so that they can lead a life of comfort and convenience.
With the upcoming projects in and around New Town, no corner of the city is left undeveloped. The advancements in commercial and infrastructural work in recent years have transformed the area into a dream location for anyone wishing to escape the chaotic urban life.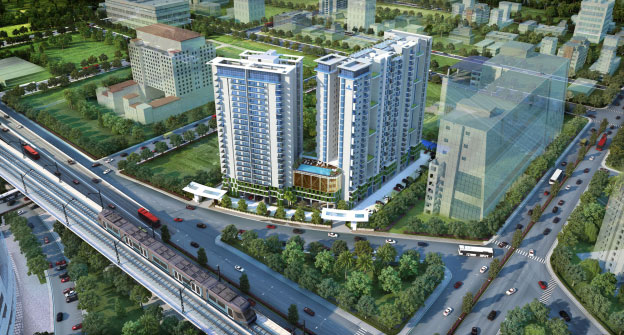 If it is a peaceful stay you wish for, you don't have to look any further, Rajarhat is the dream destination for you. Given the contemporary modifications this region has received in the past few years, steady growth in the number of real estate projects has been observed.
Among all these luxury residential projects in Kolkata, One Rajarhat seems to stand out the most.
Designed by one of the big names in real estate sector, this project by Anik Industries Limited is attracting people from all over the city. Aiming to please residents by its ultra modern amenities, this housing complex is the epitome of luxury and comfort. What better choice of residence to fit your requirements?
One Rajarhat- Dream Destination for Families
Lying on the periphery of the planned city New Town, One Rajarhat is nestled with enough greenery to soothe your stressed state of mind and at the same time consists of all the commercial facilities that will undoubtedly grant you a luxurious life. The excellent location ensures that all the basic utilities you require in day to day life are available within your palm's reach. Known for its prime location, this address houses several entertainment centres such as Axis mall, both the City Centres, distinguished hospitals such as Ohio Heart hospital, AMRI hospital etc.
It doesn't end there. The locality boasts of an efficient commute system that gives an edge to the entire concept of connectivity. The proximity to the airport and other reputed institutions such as schools and business hubs further raise the value of real estate projects in this area. Moreover, availing the shuttle services can link you to the major areas of the city in no time. All these qualities of projects emerging in Rajarhat add on to make travelling an easy affair. Even people with huge families can easily reap the benefits of this smooth functioning transport system.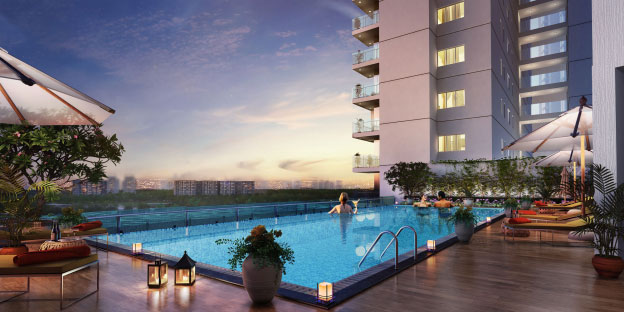 One Rajarhat- Perfect Spot for Relaxation & Fun
What is the point of residing in a housing complex that doesn't offer any grand set of facilities and amenities? Here at One Rajarhat, you get to become a part of a living experience unparalleled to any other. The infinite range of amenities is designed with a purpose to cater to every resident's needs – young and old alike. From the benefits of having a swimming pool with a deck to a library, you will get enough reasons for enjoying life at One Rajarhat.
Here are some of the facilities & amenities in this residential complex with luxurious apartments that will make your weekends enjoyable:
Infinity swimming pool
Yoga/ meditation centre
Banquet Hall cum Badminton court
World Class Multi-Gym
Massage spa room
Steam and sauna room (separate for ladies and gents)
Children's play areas
Library
Jogging and walking track
Table tennis room and many more
Keeping in mind the diverse family sizes in Kolkata, One Rajarhat offers apartments in various specifications such as 1BHK, 2 BHK, 3 BHK and 4 BHK. Depending on your preference, you can choose any and lead a peaceful life away from the pollution of the city but connected nonetheless.
These are some of the features that make One Rajarhat a one of a kind project. Developed by one of the top real estate companies in Kolkata, you will find all the necessary things required for a luxurious complex. Whether you want alluring colour schemes for your walls or imported interiors, this residential project is steadily proving to be the ideal image to suit each family's needs.