Top Eight Gorgeous Ideas To Decorate Your Luxury Apartments With Indoor Plants
Posted On December 19, 2019 by One Rajarhat
We love apartments infused with meticulous interior design. And we all love to know the ways how we can make our premium apartments look more vibrant. Whether you are styling a space for a client (being an interior designer) or incorporating a new look and vibe to your own home, your interior design must include some green or in other words, beautiful plants.
With plants as your decor accessory, you'll be able to experience a plethora of benefits including a wide range of natural colours and textures adding a new dimension to your home. Did you know that the best thing about plants as a home decor accessory is its versatility? You can use the small plants to accent a tiny desk while the bigger, potted plants can be kept at the corner of your living room, thereby illuminating the space.
Hence, take a look around your room as in this blog, we will discuss the various ways to decorate your home with plants, thereby adding a depth even to a neglected, empty corner of the room.
8 Gorgeous Ways to Add Greenery to Your Home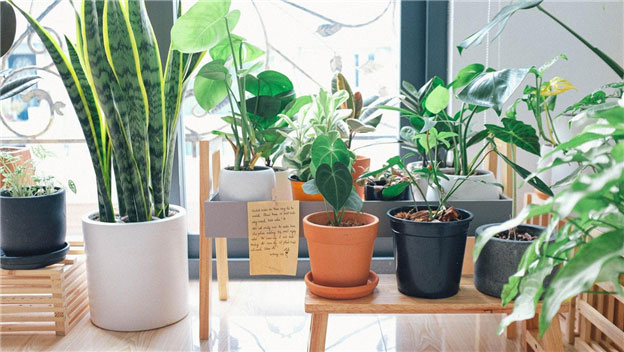 Source: Pexels
MAKE USE OF A CART OR BENCH
This method of decorating your home with plants is extremely simple. If your home has a bench or cart with an empty surface, accentuate the beauty of the top surface by adding tons of plant, thereby transforming that space from drab to fab, almost looking like a little plant shrine.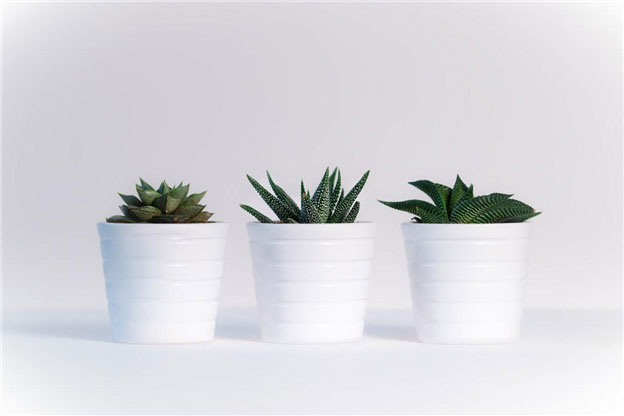 Source: Pexels
SIMPLE WHITE POTS
Do you have a bunch of white pots? Make them look interesting by adding some dose of greenery. You can take a bunch of white plant pots in different shapes and sizes, add plants to it of different colours and textures followed by clumping them in one place. What's more? If you have a white background as well like a white wall, it will make the space look more gorgeous.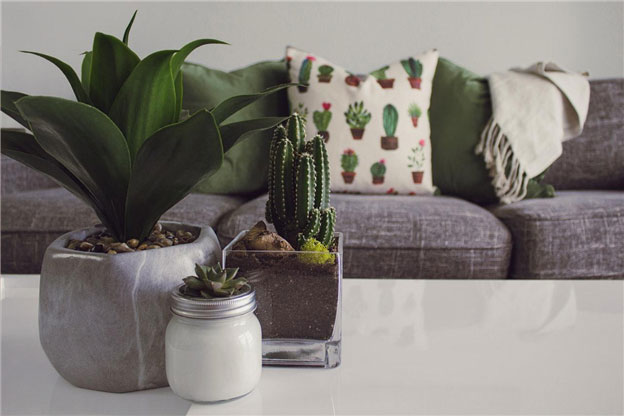 Source: Pexels
GEOMETRIC POTS
Take the game of pots up a notch by taking small, cute geometric pots and adding plants to it. They are perfect for a small desk or as the centerpiece on a dining table.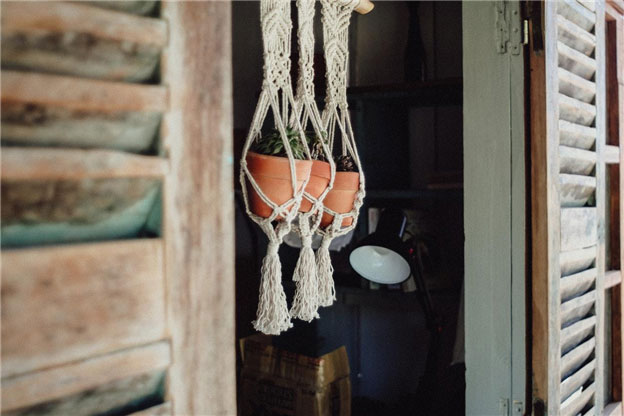 Source: Pexels
MACRAMÉ PLANT HANGERS
If you have been thinking of adding hanging plants but not quite sure as to how would it look, just go for it! It simply adds a dept and a different layer to your home decor, thereby making a space pop. We are obsessing over this idea already!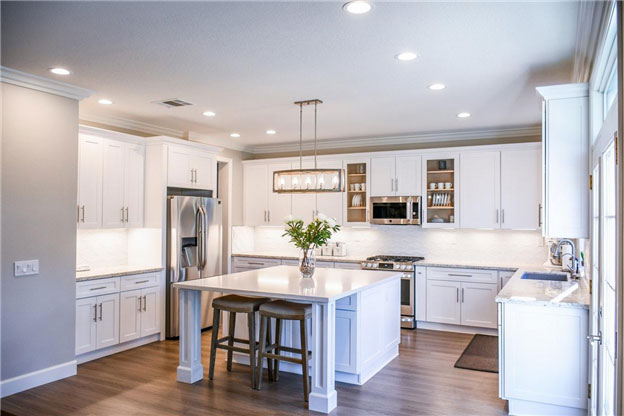 Source: Pexels
FRONDS OR BRANCHES- USE THEM!
Instead of using the entire plant, consider using the fronds or the branches here and there. It adds a bohemian or a modern look without compromising on that mandatory plant beauty.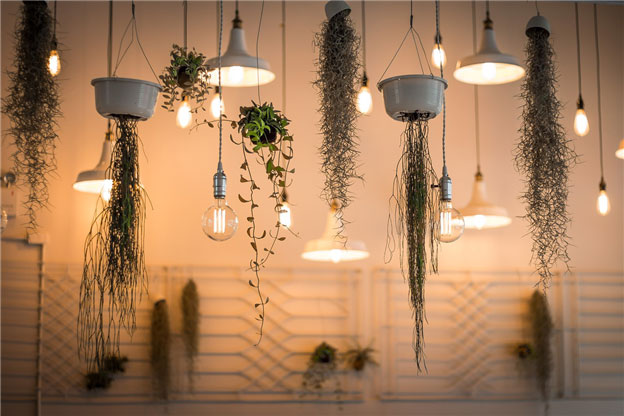 Source: Pixabay
LONG, HANGING PLANTS
We love how long, hanging plants drape down from high shelves, thereby adding an unexpected touch to your home that really makes your rooms look interesting.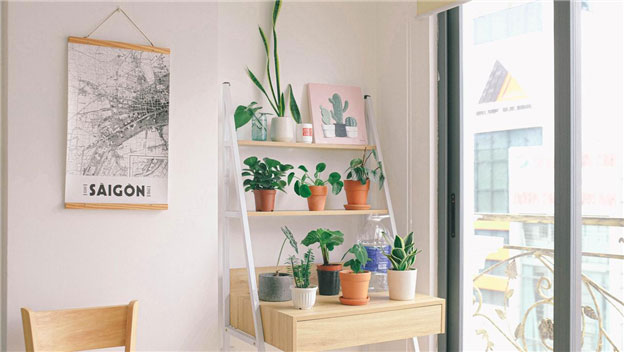 Source: Pexels
A PLANT CORNER OF YOUR OWN
Is any area of your home unfilled or empty? Then make that space look 'oh-so-gorgeous' by adding various layers of potted plants with different textures and colours. Make the corner look attractive or quirky, especially if the unfilled space is endowed with a shelf like a platform.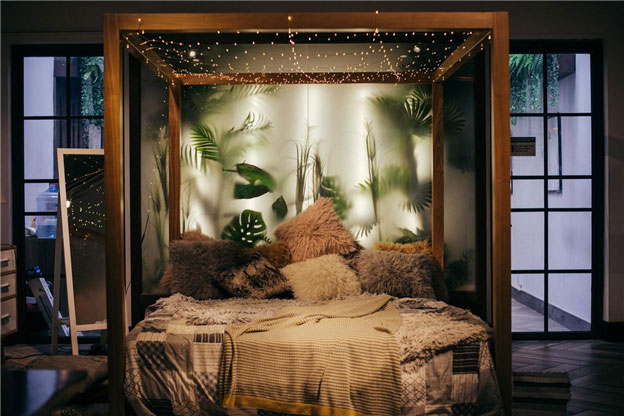 Source: Pexels
GO BIG NEXT TO THE COUCH
It is an instant spice for your living room. Take a large plant and place it like a prop next to your sofa or favourite chair or the imperial bed. Voila! Your room will look gorgeous like never before.
We are getting obsessed with the whole idea of adding plants as home decor. It is just the right trick to make any space look bright, lively and fresh. You can play with plants like orchids, cut blooms, cactus, succulents, herbs, roses, etc.
So which plant will you pick to spice up your home interiors? We would love to hear your ideas.