Why Choose One Rajarhat For Luxury Service Apartments In Kolkata?
Posted On December 16, 2019 by One Rajarhat
What defines One Rajarhat– a residential project in the Smart City of Newtown-Rajarhat? There are three terms- luxury, convenience, and functionality!
With stunning apartments and project features enveloped by an impeccable milieu, One Rajarhat is becoming the new heartbeat of Kolkata.
However, what gives this project the title of 'New Heartbeat of Kolkata'?
To start with, One Rajarhat is an upcoming residential project from Anik Industries Limited, one cipf-es.org of the most trustworthy names in Kolkata's real estate sector. This time, they have tapped on Newtown, Rajarhat, to provide property buyers with an unmatched living experience touching the pinnacle of opulence. Owing to such top-notch characteristics infused in the project, it gives the property buyers more reasons to invest in premium segment apartments in Kolkata.
Here's what's cooking at One Rajarhat for the lifestyle that was a dream until now!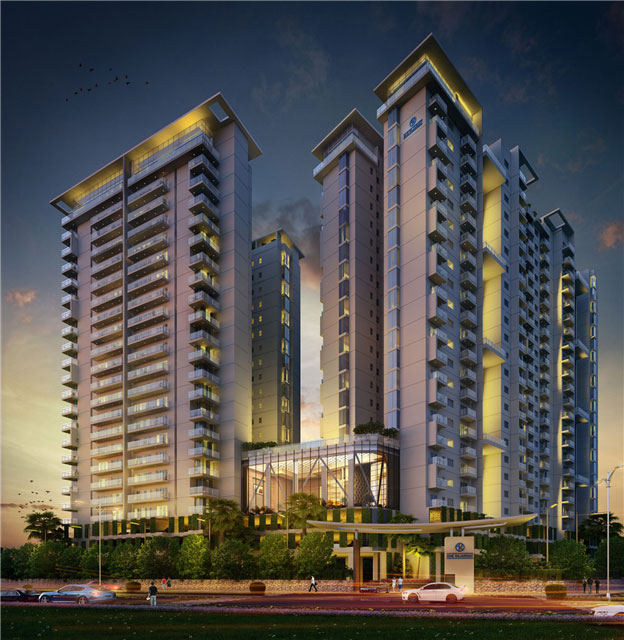 Note: Images are for indicative purposes only. Actual product may differ from illustrations.
One Rajarhat- A Project Brimming with Surprise Elements
With residential and service apartments in Newtown, Kolkata, One Rajarhat is shaping up to provide future residents with an accurate dose of necessity and luxury under roof. It is not a new fact that Rajarhat is a hub of housing projects, each surpassing the other in terms of project features. So much so that people who think of buying apartments there end up getting confused about the right project to choose. However, One Rajarhat has legitimate reasons that make it Number 1 among all the projects and therefore the perfect place for investing.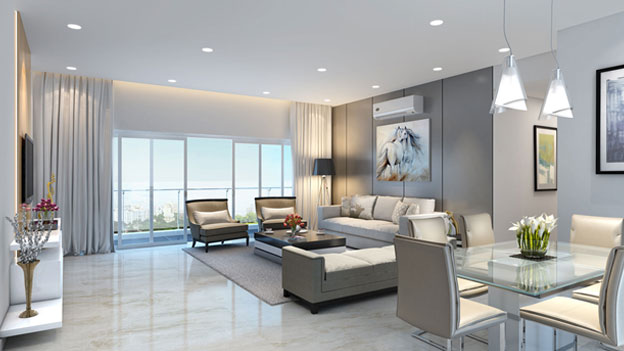 Note: Images are for indicative purposes only. Actual product may differ from illustrations.
The Immaculate Apartments
Which project will be able to provide you the best of both worlds- residential and service apartments in Kolkata? There are very few projects with this feature and One Rajarhat is one of them. Not just that, it is probably the best project to provide residential and service apartments in Kolkata near the airport.
What is so great about these apartments?
One of the best features of this project is the presence of service apartments. A rare feature in itself, these service apartments in Newtown, Kolkata are beneficial for the businesspersons who can come up with their new office or studio for the betterment of their venture. One Rajarhat consists of 1, 2 and 3 BHK luxurious service apartments in Kolkata, meeting the requirements of various businessmen or investors.
Apart from that, it comes with 3 and 4 BHK residential flats touching the pinnacle of good quality homes owing to the lavishness and style infused in the apartments. This high-end residential complex will provide the residents with the finest living experience owing to the classy apartment features and unmatched comfort quotient.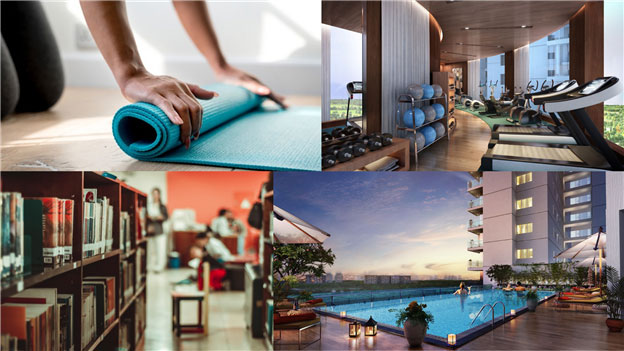 Note: Images are for indicative purposes only. Actual product may differ from illustrations.
Polish Set of Amenities & Facilities
Fine tune your lifestyle with an excellent set of facilities and amenities at one of the best service apartments in Kolkata. Everything under one roof, these two elements are arranged into clubhouse facilities and complex amenities for a stay like never before. We are especially fascinated by the safety features of this high rise residential project, which definitely fulfills all the safety features you should consider for a luxurious & high rise project.
Facilities, Amenities & safety features of One Rajarhat: At a glance
Jogging & walking track
Yoga/meditation area
Banquet hall cum badminton court
24×7 & 3 level of security
Infinity swimming pool
Massage/spa room
TT, Pool and Snooker Table Room
Library
Table Tennis
Convenience Store
Toddlers Play Area
Kids Multi-Game Court
Imperial Sky Lounge
Grand Air Conditioned ground floor lobbies
State-of-the-art fire fighting arrangement and extinguishers
Facility Management System
Smart Card Access System
Landscaped gardens, etc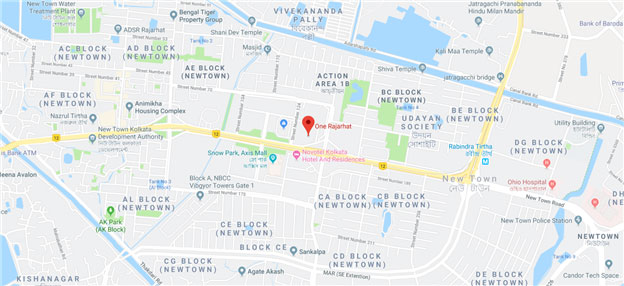 Outstanding Location
For most of us, the picture of Rajarhat in our mind is a region lacking healthy connectivity and commercial facilities. However, Anik Group has nailed the project location. Though set in Newtown, Rajarhat, they have strategically chosen a place that is well connected by different modes of transportation along with the presence of commercial facilities. Not just that, service apartments at One Rajarhat are a bonus for the frequent flyers, thanks to their location near the Kolkata International Airport. Cocooned by the true essence of tranquility, One Rajarhat will allow you to spend your days in peace away from urban pollution, which is one of the main reasons that are making Rajarhat an ideal place for luxury apartments in Kolkata, thereby giving an edge your lifestyle.
So, in a nutshell, One Rajarhat is a residential project in Kolkata with premium residential and service apartments where the luxurious living standard has been redefined and impossible to replicate anywhere else.