Very few regions have the power to arrest the beating heart and wonderment of the city of joy Kolkata as such places embrace a seamless blend of nature along with modern facilities for a lifestyle of your dreams. Rajarhat as a location has mastered the skill. It is a region that nestles Mother Nature along with commercial facilities that is required for a well-rounded lifestyle. With smooth stretches of road accompanied by surroundings decorated with fountains and lightings, Newtown, Rajarhat has become an impressive place for buying luxury apartments in Kolkata. Hence, the birth of One Rajarhat – a residential project redefining the concept of a well-rounded lifestyle with a blend of luxury, comfort and style.
What bestows One Rajarhat with the tagline – The New Heartbeat of Kolkata? Away from the maddening cacophony of the urban region, One Rajarhat is waiting to welcome you amidst a milieu defined by the freshness of nature, opulence, and convenience. Immerse yourself in Kolkata's rich culture and history along with the blend of modernity at One Rajarhat- a destination unfurling the true essence of the City of Joy.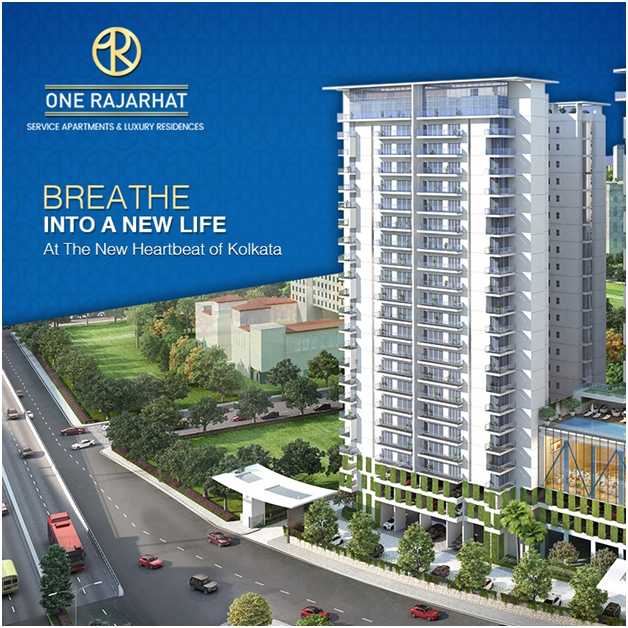 One Rajarhat – a Destination with Palatial Apartments Adorned by Nature's Tune
Let your heart beat in the newfound tune of nature at One Rajarhat for that number #1 lifestyle that you've been waiting to experience. Find yourself in a picturesque cityscape with luxurious flats for sale in Newtown, Rajarhat having the best connectivity and functionality options.
To start with, One Rajarhat, a residential project with luxurious apartments in Kolkata is being constructed under the aegis of the renowned Anik Industries Limited. Set in an ever-changing place that always feels innovative, namely Newtown, the project embraces exceptional connectivity via different modes of transportation for an easy traveling affair. In fact, one can travel to any part of the city from this region without any hindrance on a daily basis. What's more? These premium service apartments are close to the airport, thereby providing an extra perk to all you frequent flyers.
To take things a notch higher and simpler, One Rajarhat is surrounded by commercial facilities to gift you with a well-rounded luxury lifestyle, not just within the project premise but outside as well. The region consists of notable educational centers, popular entertainment spots, landmark restaurants, quaint cafes and many more. Hence, from the very description, you can probably fathom how life will be at One Rajarhat, that too away from the stressful noise and pollution.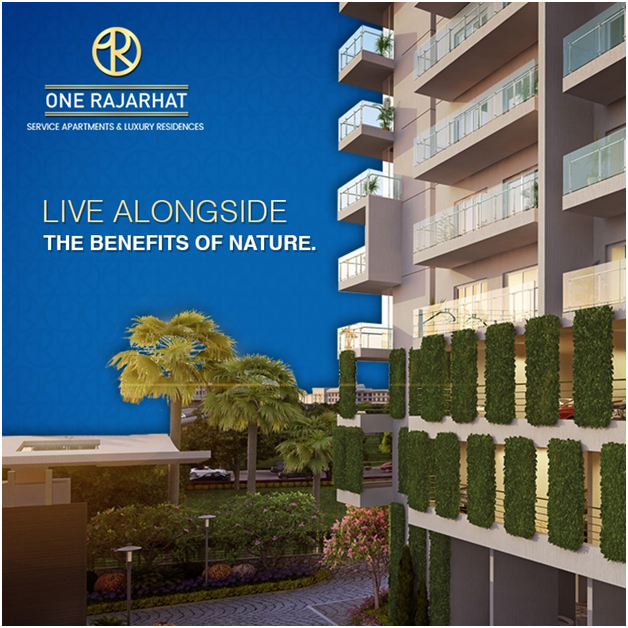 What's more in the One Rajarhat Store?
Having a home at One Rajarhat is unique in itself. It is almost like owning a fashion house reflecting the best edit of Kolkata. Furthermore, with the presence of serviced apartments, one can feel at home with ease. The 1, 2, 3 and 4 BHK luxury apartments in Kolkata under One Rajarhat are defined by contemporary facilities infused with sophistication to create never-before-seen experiences for the future residents. With some interior decorator ideas from experts and meticulously crafted interior with high-specification materials of unparalleled quality, you will feel an elevated lifestyle in this landmark address.
That's not where it all ends!
One Rajarhat comes with its service apartments. Located in the hotel hub of the city, the modernity of these apartments are balanced by the natural surrounding for an upscale lifestyle. Residents and guests will be welcomed into a space filled with grandeur and comfort. Not just that, these spaces are great for business-minded investors who can convert it into offices, guest houses, wellness center or studios.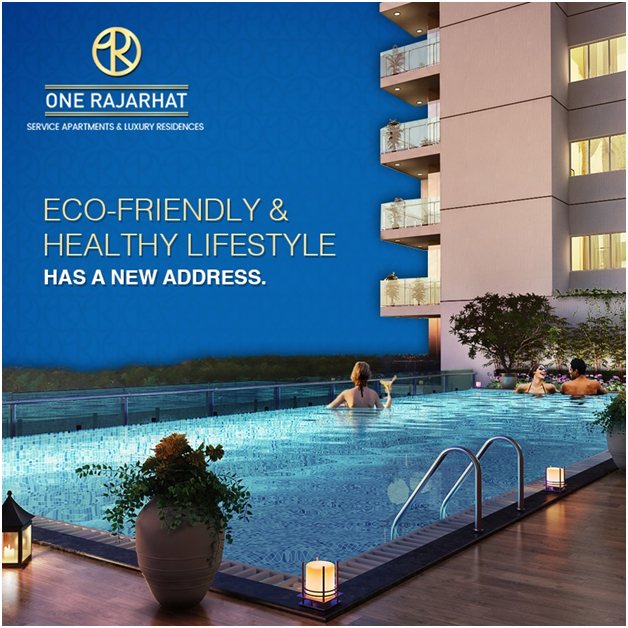 Wrapping it Up with an Amazing Collection of Amenities & Facilities
The new heartbeat of Kolkata is a natural home for contemporary luxury. With an excellent set of facilities and amenities, hobnob with royalty with these premium flats for sale in Newtown, Rajarhat. Gift yourself with days filled with happiness, smiles, good health and happy memories with facilities and amenities like:
Club House Facilities
Jogging & walking track
Yoga/meditation area
Banquet hall cum badminton court
Infinity swimming pool
Massage/spa room
TT, Pool and Snooker Table Room
Library
Table Tennis
Convenience Store
Toddlers Play Area
Kids Multi-Game Court
Complex Amenities
Grand Air Conditioned ground floor lobbies
Fire fighting arrangement and extinguishers
Facility Management System
Smart Card Access System
Landscaped gardens, etc.
Imperial Sky Lounge
So, does One Rajarhat qualify as the New Heartbeat Kolkata? Absolutely!
With a string of best in class facilities under one roof along with changing the skyline of the city without hurting the city soul, One Rajarhat is the ultimate destination for an abode where you can cocoon away in comfort. We bet, with these premium apartments in Kolkata, your lifestyle will never look, feel or be the same.