Little Known Secrets About Buying Luxury Apartments In Kolkata
Posted On October 3, 2019 by One Rajarhat
The joyous feeling of owning a luxury apartment in Kolkata cannot be expressed in words. It is a medley of emotions since we work hard, save money and finally invest in an apartment which looks like our dream apartment. And let us not forget, it is one of the most crucial financial investments that we make in our entire life. Hence, the apartment should be perfect, thereby making the investment worthwhile.
However, there are useful secrets catering to buying a premium apartment in Kolkata. These secrets surprisingly lead you to buy the perfect luxury home in Kolkata with features that will update your lifestyle by leaps and bounds. Purchasing an apartment under the premium segment in Kolkata is a wise decision, but are you aware of the "little known secrets" which you should check while choosing the apartment? Let us spill the beans in this write-up that will enable you to purchase the perfect luxurious abode for yourself.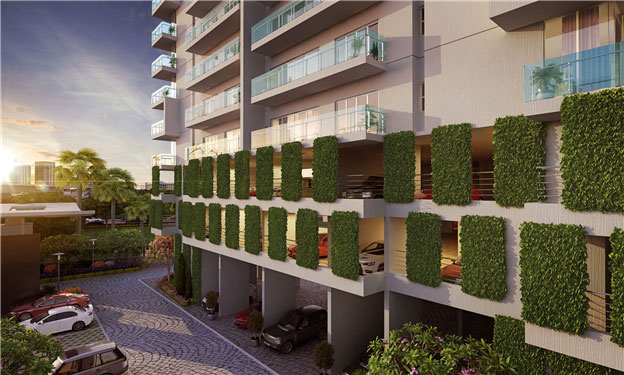 Secrets to Buying Luxury Apartments in Kolkata- Finally Spilled!
Before your splurge in a premium apartment in Kolkata, here are the secrets that you must consider.
Builder Name- Check
Kolkata is a hub of real estate companies & brands but not every builder enjoys the power of name and fame. It takes hard work and dedication along with the promise to deliver projects on time to earn the name in the market. Hence, no matter how luxurious the project may look, you have to check the builders profile to ensure that the project is legally sound and will meet your requirements as promised. Brand like Anik Industries is worth the trust blindfolded. They have changed the skyline of the city with some of their renowned luxury apartments in Kolkata which gives them the fame and name.
Amenities & Facilities- Check
Staying in luxury residential projects in Kolkata works on changing your way or style of living. Such projects are entitled to come with an excellent set of facilities and amenities that will upgrade your lifestyle from the existing one. Hence, make sure to check the amenities and facilities that should justify the project as luxury. For example, One Rajarhat, an upcoming luxury residential project in Kolkata comes with a modern set of facilities and amenities which will make sure that your days touch the pinnacle of comfort.
Apartment Specifications- Check
No matter how luxurious your apartment looks, you cannot overlook it given the fact that you'll have to spend most of your time there. Hence, checking out what an apartment is entitled to offer you is mandatory. First, check the availability of different sizes- 1BHK, 2BHK, 3BHK and so on. Second, check the infusion of modern features like the fittings, the layout, and spaciousness. Third, check the difference between the super built-up area and the carpet area. Apart from that, check the interior design of the apartments since it should match your taste and meet your requirements.
For example, One Rajarhat by Anik Industries Limited comes with residential luxurious apartments in Kolkata along with service apartments redefining comfort and style. Also, it meets the functionality quotient apart from providing lavish abodes.
Location- Check
Location plays an important role in deciding whether you should invest in a residential project or not. A perfect location is defined by an impeccable connectivity, stunning milieu and the presence of commercial facilities as well. All these traits together will give you a well-rounded lifestyle. With this in regard, Rajarhat stands out as one of the most popular locations for buying luxury homes in Kolkata. The calm atmosphere, the clean environment, the presence of commercial facilities and great connectivity via different modes of transportation are the traits that are attracting the developers to come up with luxury apartments in Kolkata.
These are "little known secrets" that you must consider before buying a luxury apartment in Kolkata. Make sure to check all these features as each one of them is significant. Also, check the legal status of the plot on which it is being built along with banks financing the project. It will speak about project authenticity.