This Diwali, Light Up Your Interiors with Easy Decoration Ideas
Posted On October 25, 2019 by One Rajarhat
We are just a few days away from celebrating the delightful time of the year, the festival of light- Diwali. It's time to gorge upon some delicious sweets and palatable dishes accompanied by a dazzling home decoration. Diwali is indeed that time of the year which calls for not just suiting up and burning crackers but also sprucing up your luxury apartment in Kolkata.
While previously we have discussed 5 easy ways to decorate home. But in this blog we will talk about enhancing the interior to suit the festive season, our mind being encapsulated by the festive vibe. From Diyas to aromatic candles, get your home Diwali ready as we have selected 7 new age decor ideas that will light up your interiors.
Diwali Home Decoration Ideas to Leave Your Guests Stunned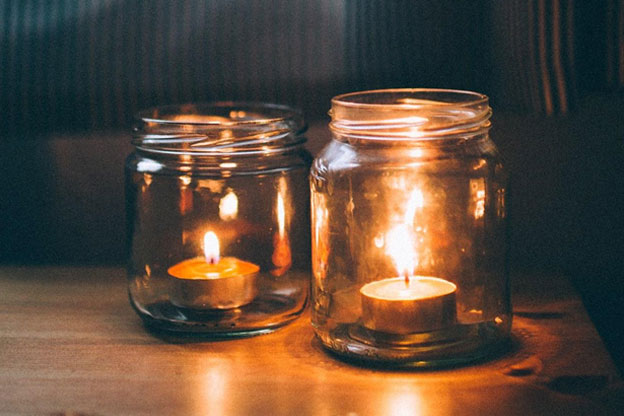 Source: Pexels
Glass Jar Lanterns
Have you been throwing away the used glass jars or mason jars assuming them to be useless? Well, here's how you can give a creative spin to such 'so-called' useless jars. Paint them using a variety of hues to give the quintessential Moroccan lanterns vibe, a perfect Diwali decoration tool to make your luxurious apartment look more beautiful.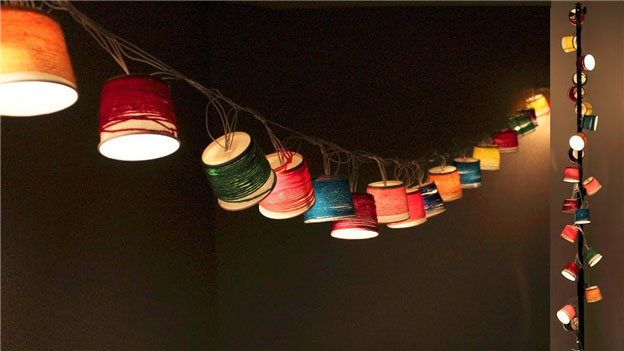 Source: Google
Paper Cup Lights
Trust us when we say paper cups are one of the easiest Diwali decoration ideas to light up even the ordinary corners of your home. paint the cups and cut them into floral shapes, thereby creating a unique decorative element for this Diwali. Add a tiny light bulb or fairy lights to it that will add a positive vibe to your home.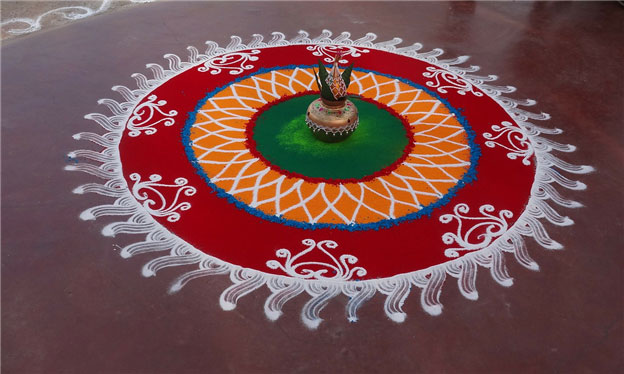 Source: Pixabay
Artistic Rangolis
Rangolis are a perfect way to add colours and welcome good vibes to your home. While you get Rangoli powders for creating the design, you can use flowers as well. To add a touch of uniqueness, you can add designer Diyas and pretty clay handicrafts to intensify the beauty of traditional Diwali decoration in your premium flat in Kolkata.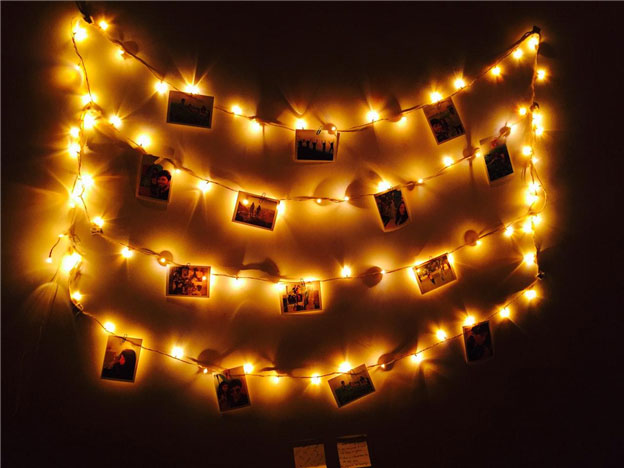 Source: Pexels
Fairy Lights
Let's bring the fairy lights inside your home to make your home Diwali ready. Make use of fairy lights inside the Puja room or glass vases for an amazing glowing effect.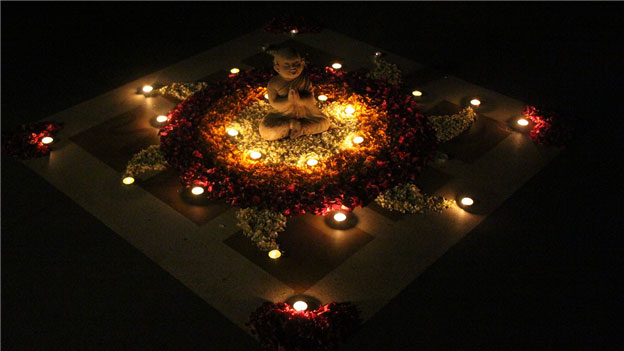 Source: Pixabay
Flowers & Candles Decor
Diwali decoration is incomplete without flowers and candles. While it is used for gifting purpose, this year make fresh by using it for home decoration. Create low centrepieces with brass appliances by placing flowers and floating candles in alternative centrepieces. It is a bright and beautiful arrangement that will complement the posh vibe of your premium flat in Kolkata.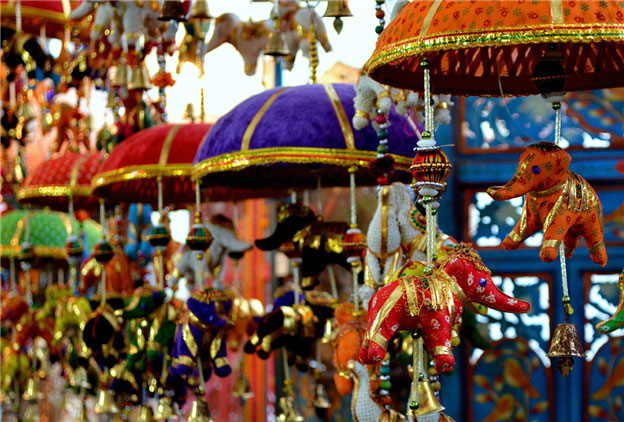 Source: Pixabay
Diwali Coasters
In case you are looking for a stunning Diwali decoration idea for your living room, get your hand on Diwali themed coasters that will leave your guests mesmerized. You can use paints or artificial mirrors to create intricate designs for that perfect and dazzling Diwali effect.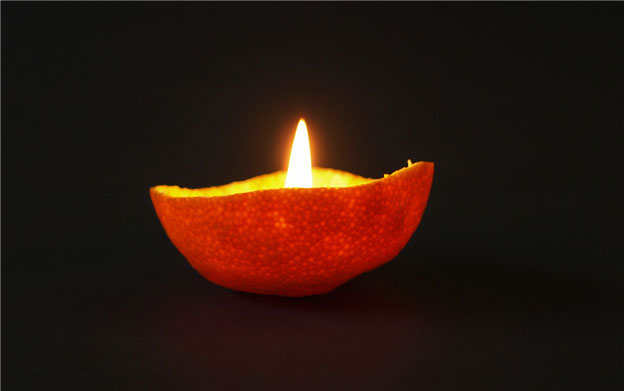 Source: Pixabay
The Evergreen Diyas & Creative Fruit Candles
A traditional Diwali decoration item, Diyas are mandatory for each and every Diwali. They add a fine festive touch to the decorative quotient, thereby lighting up every nook and cranny of your luxury apartment in Kolkata. This year, make a difference by getting earthen Diyas and decorating them with glitter and acrylic paints.
You can also take the game of candles a level up cutting the fruit peels in beautiful shapes and placing tiny fragrant candles inside them.
However, if you are planning to give your home a complete makeover, you indulge in painting the walls of your apartment by combining great hues or adding new furniture. No matter what's your choice, Diwali is all about welcoming positive vibes while eliminating negative vibes from your luxury apartment in Kolkata. Lighten up your interior, enjoy time with your close and celebrate Diwali like never before.
Wishing You All a Happy Diwali!